Optimized & Industry-ready Solutions
For All Your Complicated Needs
We build products that fulfill your needs. 
Industry Focused Products!
Warp Knitting machine with liberty mono by tape attachments
This Machine is used for making mono by mono green nets, anti hail nets, anti birds net, square nets, mosquito nets, diamond nets etc
Warping machine makes the beams of neon yarn with the help of creel & bobbins of mono yarn. The beams loaded on Knitting Machine & it direct makes the fabric with the help of design discs. No need of Slitter Machine with this Machine.
Note: We can also make universal based machine in which you can make also mono by tape fabrics for Green Nets.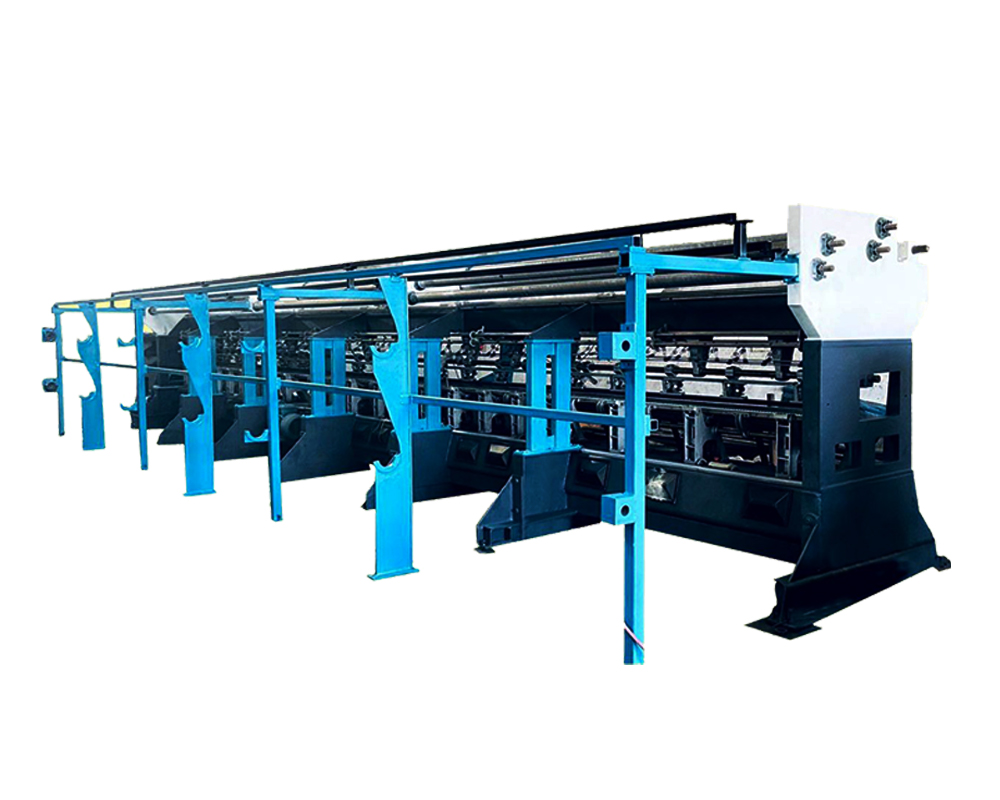 Contact us today to know more about our products.